Regular price
$ 750.00 USD
Regular price
$ 1,825.00 USD
Sale price
$ 750.00 USD
Unit price
per
Sale
Sold out
48 X 36 inches. Painted on canvas. UNFRAMED. Ships rolled.

Dive into the essence of waterfront serenity with the captivating "Harbor Series," a collection inspired by a lifelong connection to water. This series pays homage to the docks, piers, and marinas that have held a special place in my heart, where I've immersed myself in the beauty of every sunrise and sunset.

The color palette of the "Harbor Series" is a harmonious blend of black, white, and warm gray, gently transitioning to a soothing beige. These tones evoke a sense of tranquility and timelessness, capturing the essence of the water's embrace. The addition of gold accents adds a touch of elegance and luxury, reminiscent of the shimmering sun reflecting off the surface of the waves.

Each piece in the "Harbor Series" encapsulates the allure and mystique of waterfront scenes, inviting you to journey into a world where serenity meets the rhythmic dance of the tides. With every brushstroke, I aim to capture the essence of those cherished moments spent near the water, infusing each artwork with a sense of nostalgia and connection.

Immerse yourself in the "Harbor Series" and embark on a visual journey that transports you to the peaceful shores of waterfront havens. Let these artworks become a window into your own personal connection with water, invoking memories, and awakening a sense of calm and joy as you contemplate the beauty of the natural world.

Harbor Lights is shipped rolled in a tube. There is plenty of extra canvas that is fully painted to create a deep gallery wrap if desired.
Share
View full details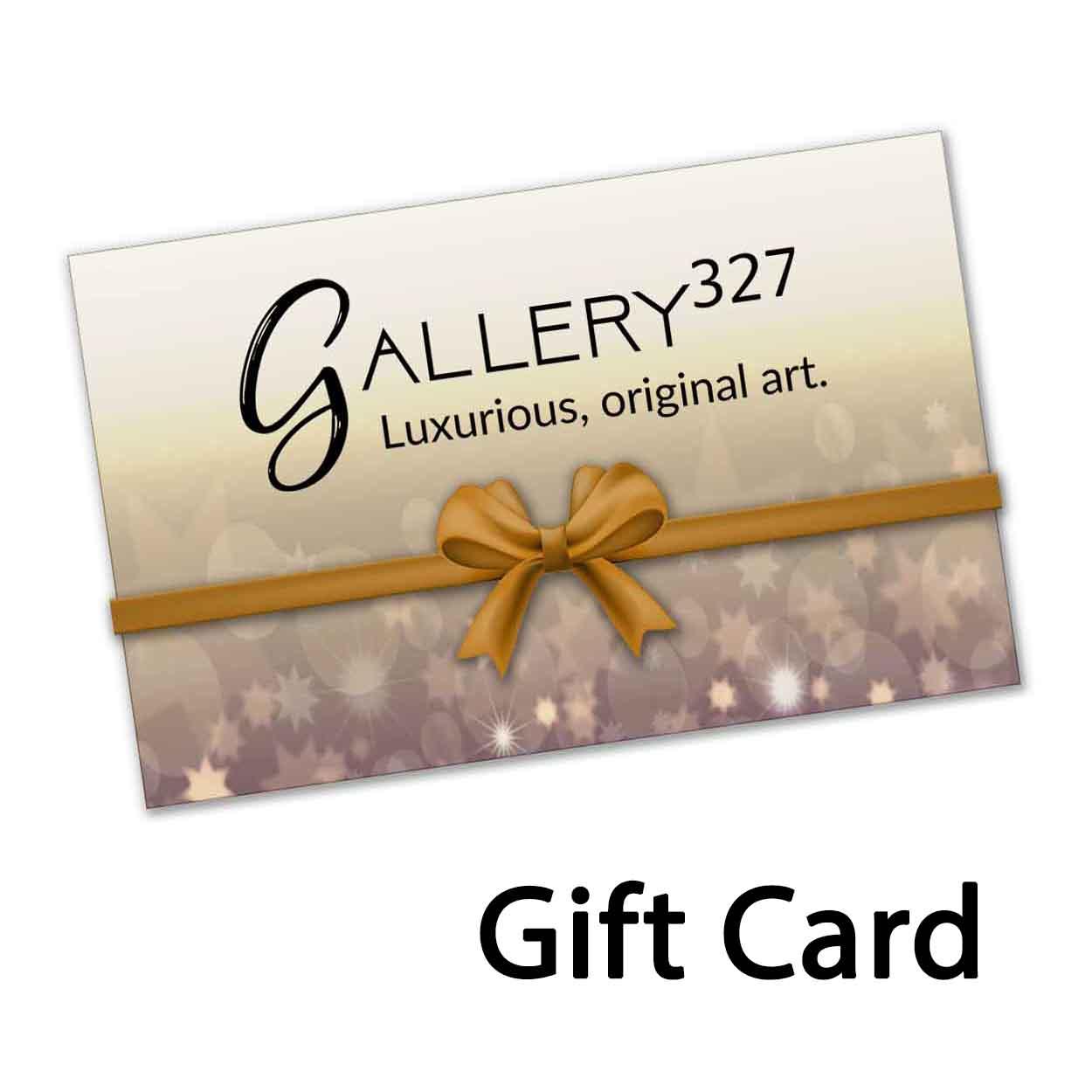 Gallery327 Gift Card
Regular price
$ 50.00 USD
Regular price
Sale price
$ 50.00 USD
Unit price
per
Sale
Sold out
Share
View full details